Our new House has two theatres, seven rehearsal rooms including ceiling heights for aerial performances, high-quality technical facilities, and fully accessible spaces, including wheelchair-accessible rigs.
The comfortable, yet stylish café and bar will be open to the public throughout the day for social gatherings as well as for meetings and creative arts. Next door, the newly refurbished Carlton Mansions will reopen to house offices for creative organisations.  

Designed by Edmund Wilson of Foster Wilson Architects, the new theatre incorporates sustainable raw materials throughout, while boldly displaying modern features and illuminations. Galliford Try has worked on the construction build.

The building development is part of the Somerleyton Road Development Project in partnership with the London Borough of Lambeth. As a new theatre embedded in the community, Brixton House aims to serve the residents and the creative community of Brixton and beyond.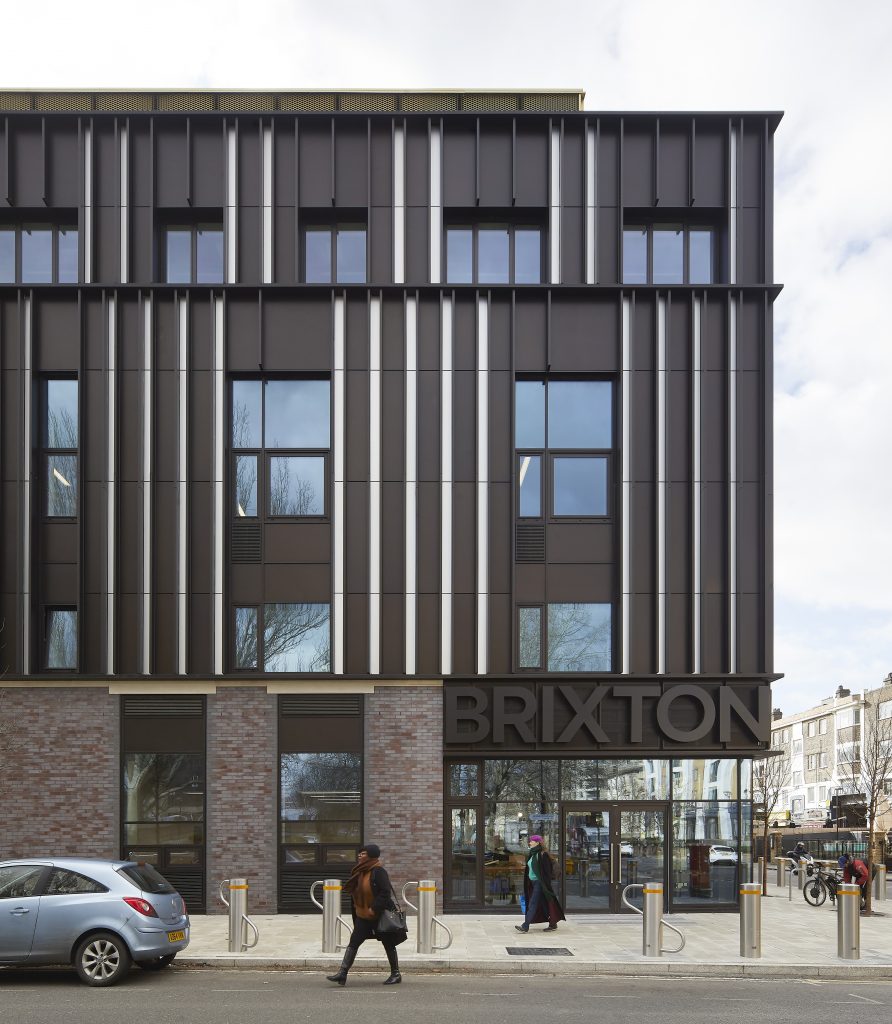 ---
inside our house
Brixton House will be a home for artists, audiences and the local community. The new venue has the following spaces available for use:
2 theatres
The main theatre seats up to 200 people and the smaller space up to 120 people.
The theatres are fully accessible black box spaces with changeable seating, offering the greatest creative and spatial flexibility to Brixton House artists and visiting companies.
Theatre One

Theatre One has a fully accessible technical and lighting level, enabling disabled technicians to work in the space. It also has a 4k Projector Screen, allowing us to host film screenings and other events.
Theatre Two

Theatre Two has a motorised lighting truss which lowers to ground level, accessible for disabled technical staff and providing safe training opportunities for young people to learn technical theatre skills.
The theatres will house a varied programme developed by Brixton House in partnership with our associate artists, our young talent development programme and our local community, as well as national and international co-productions and tours.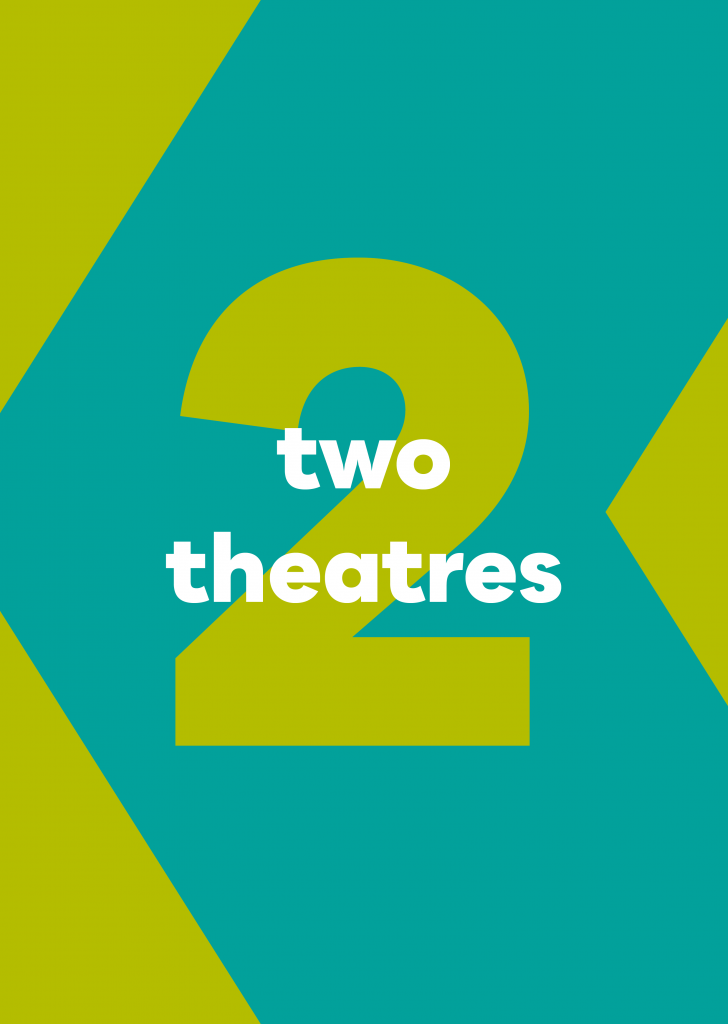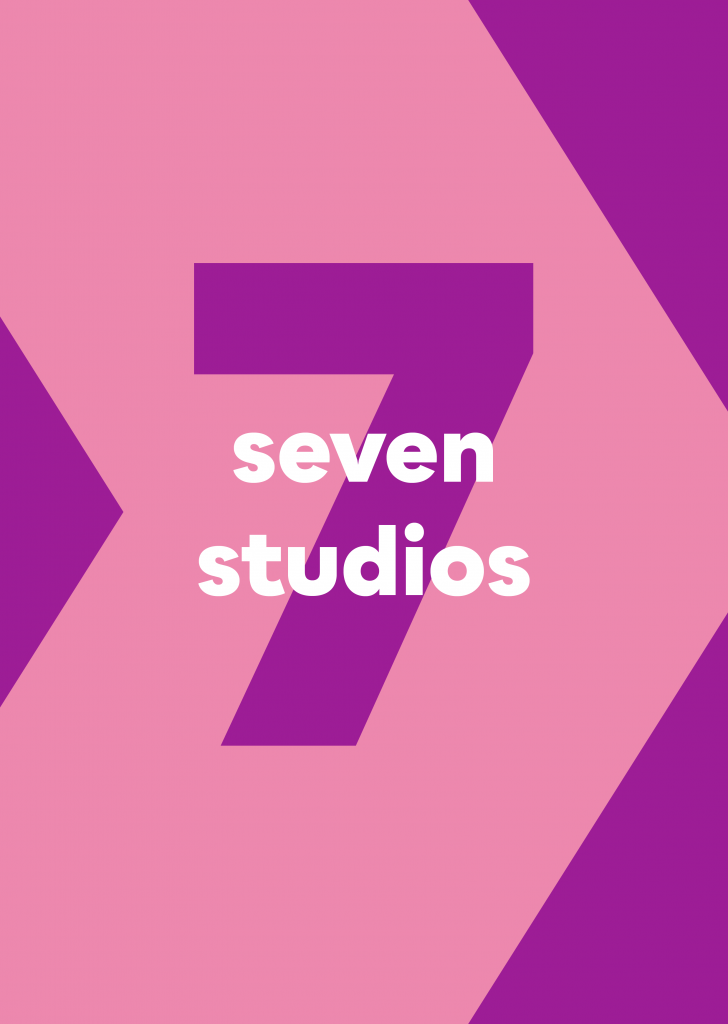 7 studios
Our fully accessible studios are equipped to enable young people, community participants, artists and visiting companies to create, share and develop new work. All studios are designed to be multi-purpose, with full acoustic separation.
One self-contained studio suite has been specifically designed to accommodate the needs of children with complex and multiple disabilities, with integral toilets and a breakout space.
Four studio spaces have double-height ceilings to accommodate dance, circus work and aerial rigging.
One large studio has been equipped to a high technical specification to allow rehearsals for shows taking place in the theatres. The studio will also act as an events space and third performance space for Brixton House.
One space will act as a media studio for content creation, castings and everything film/TV.
Several spaces have been designed specifically for use by neurodiverse artists, participants, staff and community members.
café/bar & welcome space
Our street-facing café/bar and front of house areas are publicly accessible, informal and welcoming, encouraging the local community to use the theatre as a social and creative meeting place.
We are sourcing from local businesses and ensuring that prices are affordable for local residents. The café & bar and foyer will also serve as an area for exhibitions and small-scale informal live work.