Soar Creative Careers Programme
Do you work with young people aged between 13–16 years who like drama, dance, music, visual arts, film making, gaming, making stuff or promoting events?
Would they like to experience what it's like to work in the creative and cultural sector?
Would they like to find out more about what happens inside a theatre and the different types of creative jobs you can do here?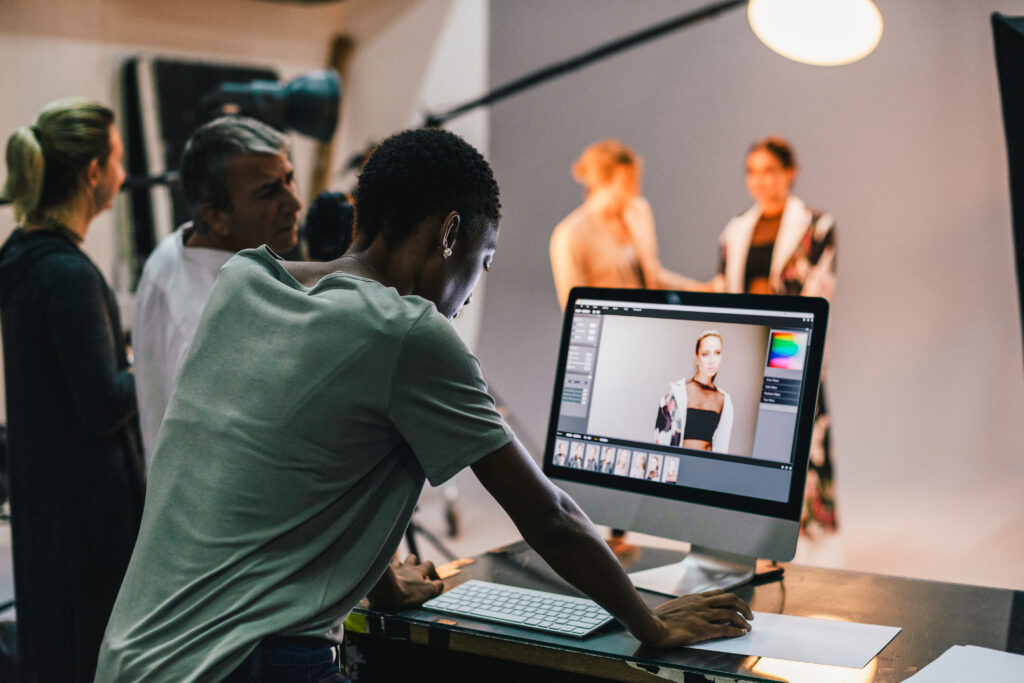 During the months of June, July, and August we are opening our doors to young people aged 13–16 years to have a cultural experience and get a sneak preview of what happens here, before we open to the public in the autumn.
Join us this summer as we host our Soar Creative Careers programme of onsite and online activities, with Brixton House staff members and artists from the world of theatre, music, film, dance, and circus. Take part in the Brixton House building site tour, join us on a Creative Careers speed dating session or do a mini workshop with one of our Associate Artists. Book all three activities for your school/college/youth group, or just choose specific ones from the list below.
Click the links below to book places for your school/college/youth group. When booking tickets, please note that 1 ticket covers 1 group of up to 30 young people with a minimum of 1 teacher/guardian.
We'll take you on an onsite tour of Brixton House in development – You'll find out more about the history of Brixton House and go behind the scenes as the theatre venue is being built, ready for us to go live to the public in autumn 2021.
We have 30 places per onsite tour, with an 11:00am–1:00pm and 1:30–3:30pm time slot for the following dates:
Wednesday 9th June AM/PM
Wednesday 23rd June AM/PM
Wednesday 7th July AM/PM
Wednesday 21st July AM/PM
Wednesday 4th August AM/PM
The site visit will last 2 hours in total. You will be required to wear a hard hat, hi-vis jacket and gloves, which we will provide, and your own face mask.
---
We go online with our creative career speed dating sessions. Meet the Brixton House team to find out more about what we all do behind the scenes, and what it takes to get a theatre show ready. You can ask us any questions about our careers including what we do, what qualifications you need to do our jobs, how we got here and anything else you can think of!
We have 30 places per session, at 1:30–3:30pm on the following dates:
Wednesday 16th June
Wednesday 30th June
Wednesday 14th July
Wednesday 28th July
Wednesday 11th August
---
Meet some of our Brixton House Associate Artists as they share their personal life journeys to becoming artists. They will also give you a mini taster workshop in their chosen artform as part of this session.
We have 30 places per session, at 1:30–3:30pm on the following dates:
Tuesday 20th July 2021
Tuesday 27th July 2021
Tuesday 3rd August 2021
Tuesday 10th August 2021
Tuesday 17th August 2021